Thebutchersbar.gr
A high dinning point located in the Hersonissos Harbor for meat lovers. Next to the customer to offer refined creations of meat-based dishes.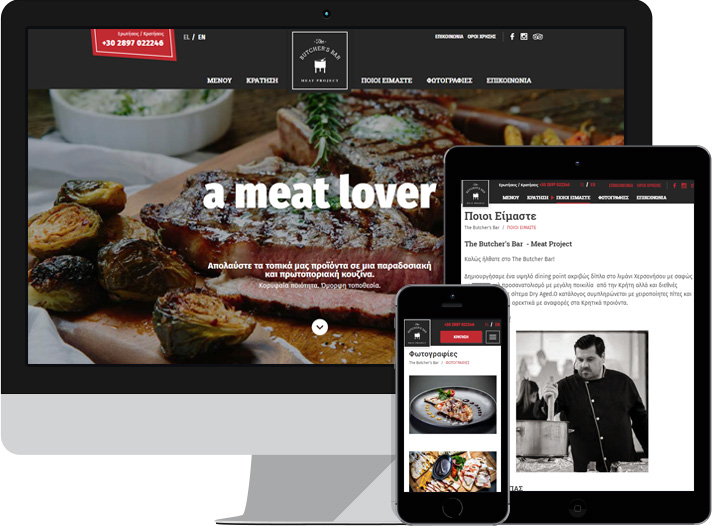 visit
Attribute1135
NM Product
Microsoft products
Microsoft Exchange Server
Windows Azure Content Delivery Network (CDN)
services
Client-side coding
Consulting Services
Enterpise solutions
Hosting
Mobile first design
Server-side coding
---
Description
A high dining point right next to the port of Hersonissos with a clearly meat-eating orientation with a great variety from Crete but also international meat cuts with maturation "Dry Aged". The list is completed with handmade pies and bread, salads and appetizers with references to Cretan products. Chefs usually cook according to their character because food is emotion, experience, memories.
https://www.thebutchersbar.gr