Imis.gr
The Holy Metropolis of Ierapytni and Sitia is one of the eight Metropolitan Regions of the Apostolic Church of Crete and is located in the southeastern part of the Prefecture of Lassithi.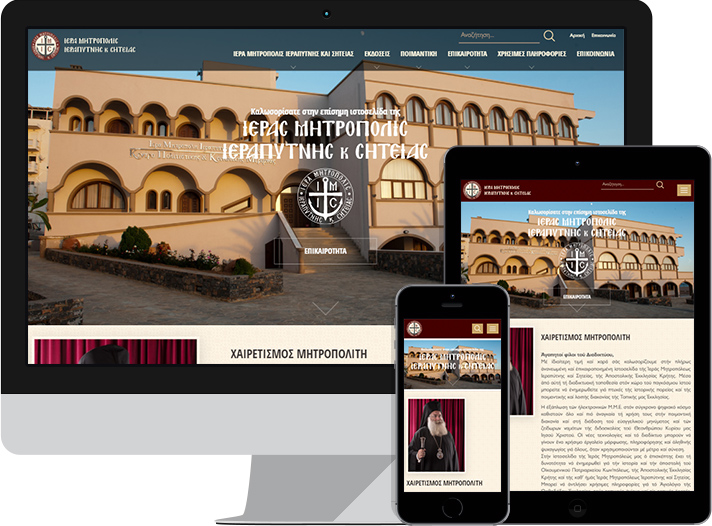 visit
Attribute1135
NM Product
Microsoft products
services
Hosting
Mobile first design
---
Description
The need to further highlight the importance of the Holy Metropolis of Ierapytni and Sitia and this project, led to the creation of a fully Custom Corporate Website, which meets all the requirements of the modern age of the internet.
Purpose
The purpose of the project was to fully capture all the activities of the Metropolis and in fact in such a way that the information is understood by various audiences!