Gialinoscosmos.gr
Specialized in processing every glass type!
We train constantly to always get the best possible solution to every problem!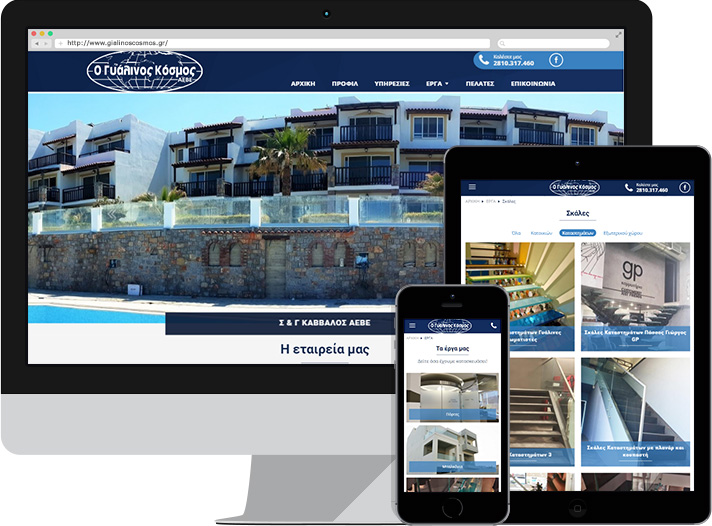 visit
Attribute1135
NM Product
services
Client-side coding
Hosting
Mobile first design
Server-side coding
---
Description
Our company specializes in glass cutting, processing and glazing with electric, controlled cutting machines and grinding machines. The successfully rise of the company is the best reward for the great effort that we all do here in S&G KAVVALOS "GLASS WORLD".
The international certificate of quality system ISO 9001 EN: 2008, establishes one more characteristic, the QUALITY.
The perfectly trained technical teams are always available, whether you are within the warranty or not. We respond responsibly and consistently in any need of our customers by ensuring the high reliability of all automation systems.
The adequate stock of spare parts and equipment as well as our partner network in Greece ensure our ability to respond to our customers directly in emergency situations and in any case within 72 hours.
All our products are provided with warranty on mechanical and electronic components of the system for 12 months from the date of placement.