Areadeco.gr
Organize and promote products with one click
AREADECO with the help of Netmechanics acquired a dynamic Internet site, user-friendly and specially designed for the organized presentation of its products.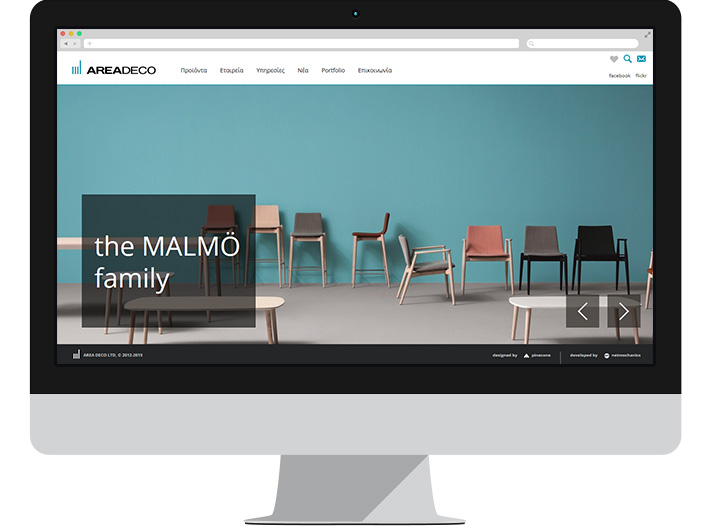 visit
Attribute1135
NM Product
services
Client-side coding
Hosting
Server-side coding
---
Description
AREADECO is a company specialized in professional and home furniture and is based in Heraklion,Crete. It offers a wide variety of products and suppliers.
The company needed an organized presentation and easy management. This opportunity was provided by Netmechanics, creating a website for the presentation of the company and its products.
By analyzing the needs of the company and its customers the following characteristics were given to the website:
Presentation, finding and classification of all the company's products.
Integrated content management system (CMS) with easy user management and dynamic creation of unlimited categories-subcategories.
View company's Portfolio.
View contact details - address, phone, e-mail - and also the visitors of areadeco.gr have the ability to instant messaging directly with the company through the contact form, which is available for each product.
Presentation of the exact location of the company through the interactive Google map.
Ablity to add products to favorites without mandatory registration and application for detailed information by completing a form and sending it to the company.
Use large images with high resolution.
Through the above services offered by Netmechanics, AREADECO can now :
• promote and organize its products into a dynamic and user-friendly online environment.
• personalize the products' information, depending on the user's desires.
• facilitate the provided services and information of its customers.