Whitehome.gr
Linen Trade
The online store www.whitehome.gr, hosts the biggest brands of white goods such as DasHome, Polo, Nef-Nef, Guy laroche, Rythmos, Disney etc.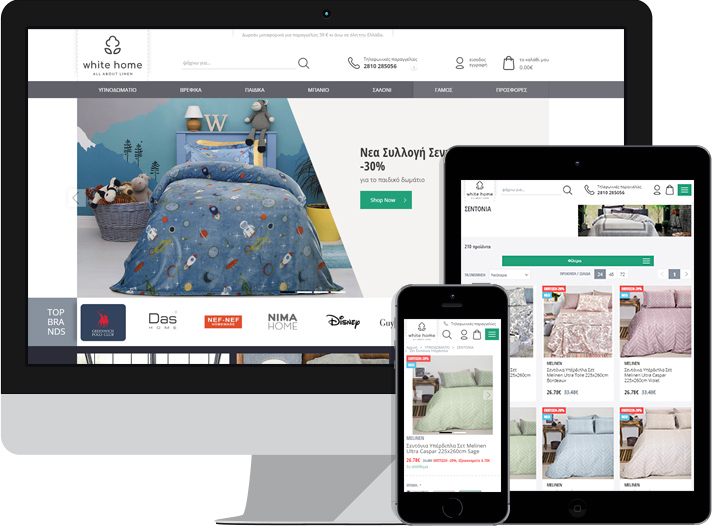 visit
NM Store Advanced
NM Product
Microsoft products
Microsoft Exchange Server
Windows Azure
Windows Azure Content Delivery Network (CDN)
Windows Azure SQL Database + DataSync Service (PaaS)
Windows Azure Virtual Machines
services
Client-side coding
Consulting Services
Enterpise solutions
Hosting
Mobile first design
Server-side coding
---
Description
The company is based in Heraklion, Crete, from 1978 and trades in linen and fabrics.
Counting 40 and more years in the area has gain the trust of both the island's households and businesses. With two natural stores in the center of Heraklion as well as the new online store www.whitehome.gr, consumers can find the biggest brands of white goods, always with the lowest possible market prices combined with maintaining high quality products.