Tsamparouxalaki.gr
Breath the air of fashion!
Tsamparouxalaki.gr is the ideal online store for fashion lovers who are looking for the most sought after and different in the European market. The extremely low prices of our products throughout the year, but also their unique quality, give us the strength to become the NEW favorite brand of the youth and not only.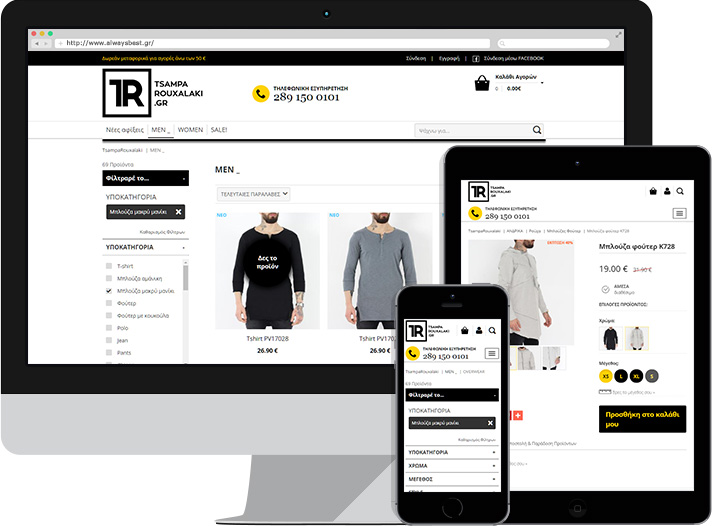 visit
NM Store Advanced
NM Product
services
Client-side coding
Consulting Services
Enterpise solutions
Hosting
Mobile first design
Server-side coding
---
Description
Netmechanics developed the e-shop TSAMPA Rouxalaki and increased sales of clothing and footwear retail stores. TSAMPA Rouxalaki, having presence in social network from 2014 with followers > 50.000 fans, was a store already known to Internet users.
---
The need
Seeking the best practices for user navigation and quick purchase of products that interest him. An eshop that will be trusted by all users.
---
Solution and result
We got sales from the 1st day of operation of the eshop! Sales with value!