Traderetail.gr
Whatever you need ...
for your home or business:
packaging, consumables, personal hygiene and cleaning items, even stationery!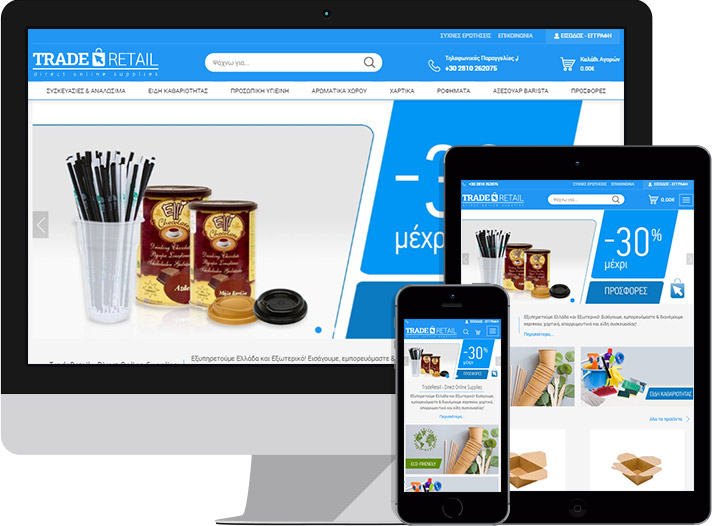 visit
NM Store Advanced
NM Product
Microsoft products
services
Consulting Services
Design
EPR interconnection
Hosting
---
Description
The company TRADERETAIL started with vision and ambitions! It offers its customers a wide range of products, guided by the value for money.
In the online store traderetail.gr you will find packaging and consumables, personal hygiene items, cleaning items, stationery, space fragrances, drinks and barista accessories.
TRADERETAIL in collaboration with NETMECHANICS manages to serve hundreds of customers throughout Greece.
Through the online store and the successful digital marketing strategy, it has continuously increased its sales significantly. At the same time, it can be proud that it is considered the best in the market in its field and can meet every requirement dynamically and competitively!