Paper-pack.net
Paper-pack.net has been updated. Find a wide range of Wedding, Baptism, decoration and packaging items.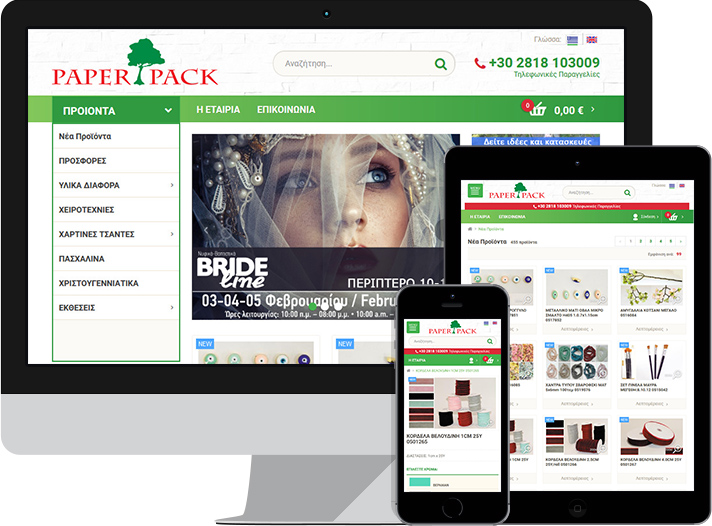 visit
NM Store Advanced
NM Product
Microsoft products
Microsoft Exchange Server
services
Client-side coding
Enterpise solutions
EPR interconnection
Hosting
Mobile first design
Server-side coding
---
Description
Paper pack Faitakis has been active since 1995 in the field of packaging and for the last 8 years on items of Wedding and Baptism. The goal is always to meet the need of the professional on decoration items or packaging, in Greece and abroad. The company has a dynamic presence in exhibitions such as Bride Line, Ambalaz, Pando, Wedding and Baptism.