Nskeyonline.gr
Hotel equipment
The main purpose of N.S.KEY is to research, import and distribute products that will make everyone's daily life more comfortable and safer.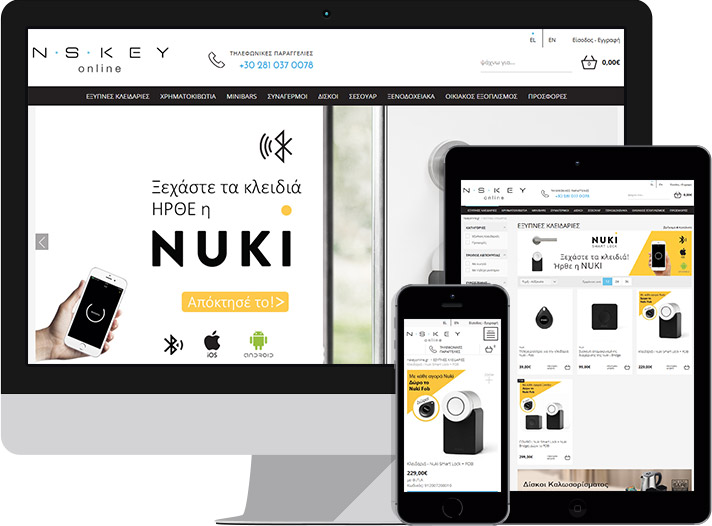 visit
NM Store Advanced
NM Product
Microsoft products
Microsoft Exchange Server
Windows Azure
Windows Azure Content Delivery Network (CDN)
services
Client-side coding
Enterpise solutions
Hosting
Mobile first design
Server-side coding
---
Description
N.S.KEY online is a new Company with main purpose to research, import and distribute products that will make the everyday life of everyone who uses them more comfortable and safer. Starting with the exclusive import and distribution of NUKI products in the Greek market. NUKI is the first Bluetooth smart lock in Europe with continuous Internet access.
N.S.KEY online focuses mainly on online sales through its online store www.nskeyonline.gr considering that success in every step that follows,depends on the consistency, the best possible service and the satisfaction of its customers.
This aim of the company was achieved by Netmechanics. Recognizing the need of the consumer to choose from a variety of available alternatives, we created a store with a modern design - responsive to all mobile devices and a smart shopping cart. NSkeyonline.gr is a modern online store that promotes the company's products in order to serv its customers and increasing its sales. We are well aware that in e-Commerce the consumer has the first word and power.