Imatio.gr
Imatio is a modern luxury shopping destination for the confident fashion customer.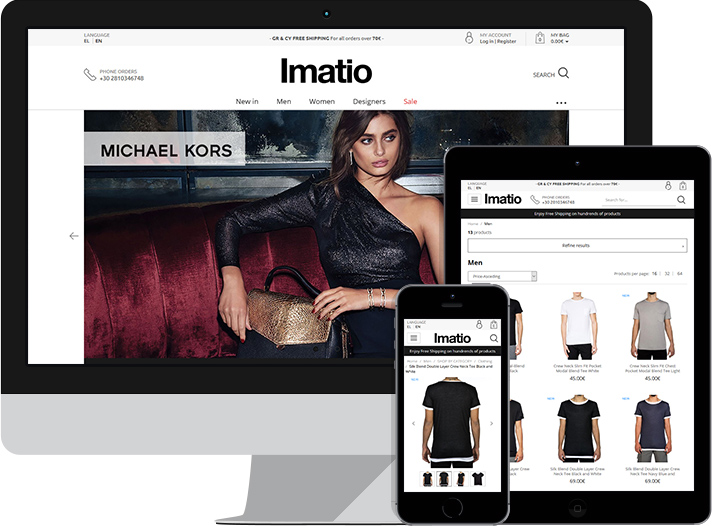 visit
NM Store Advanced
NM Product
Microsoft products
Windows Azure
Windows Azure Content Delivery Network (CDN)
Windows Azure SQL Database + DataSync Service (PaaS)
Windows Azure Virtual Machines
services
Client-side coding
Consulting Services
Enterpise solutions
Hosting
Mobile first design
Server-side coding
---
Description
A modern luxury shopping destination for experienced fashion customers.
Imatio provides high-end clothing. Whether you visit us in one of our stores or online, our commitment is first and foremost customer service. Our store staff is at your disposal for every requirement from finding the right size to locating or booking your most desired items in a complete makeover of your closet.