Artemisiaoliveoil.com
Our target
"Let the world discover the treasure of Greek olive oil!"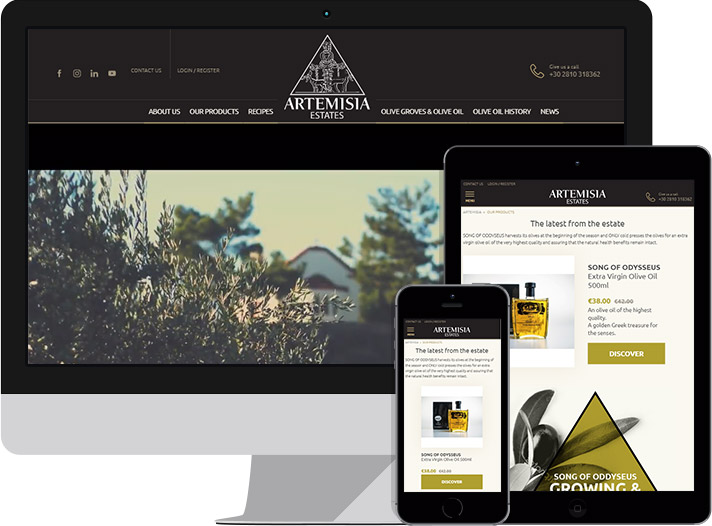 visit
NM Store Advanced
NM Product
Microsoft products
services
Client-side coding
Consulting Services
Design
Enterpise solutions
Hosting
Mobile first design
---
Description
The company was founded in 2014 in Crete. It produces olive oil with low acidity, delicate and special taste that covers even the most demanding palates.
Harvesting and milling are done in such a way as to ensure the high quality and natural benefits of olive oil.
Visit www.artemisiaoliveoil.com and discover the history of virgin Cretan olive oil, products, and renewed recipes.