Sport9.gr
The ultimate sports destination... in the heart of authentic activewear!
A space characterized by quality, dressed in the latest fashion trends of the biggest sports Brands!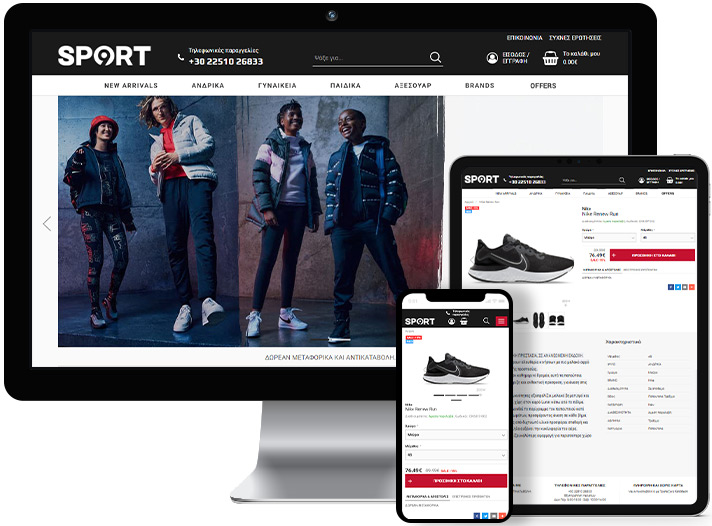 visit
NM Store Lite
NM Product
Microsoft products
services
EPR interconnection
Hosting
---
Description
Sport9 has been active in the field of sports since 1991, distributing the most popular Brands in clothing, shoes and accessories! The many years of expertise make it a top company in the field!
Their vision?
Their vision was always to create a space for the top sports brands (and more) at affordable prices! In the name of this vision as well as the respect of their customers, innumerable efforts are being put forth.
Therefore, their new e-Shop entered eCommerce successfully!
To create additional value for their customers, their new, easy-to-use online store was designed with the NM STORE Lite platform.
This project has been fully and bi-directionally connected to the ERP Q-Zone, making the management of the product catalog, warehouse and orders even easier.
Browse and discover the new and immersive www.sport9.gr