e-Paperland.gr
Plenty of colors, inspiration and creativity!
A warm and beautiful meeting place, where everyone can rearch and find what they are looking for in an enriched stationery store!
www.e-paperland.gr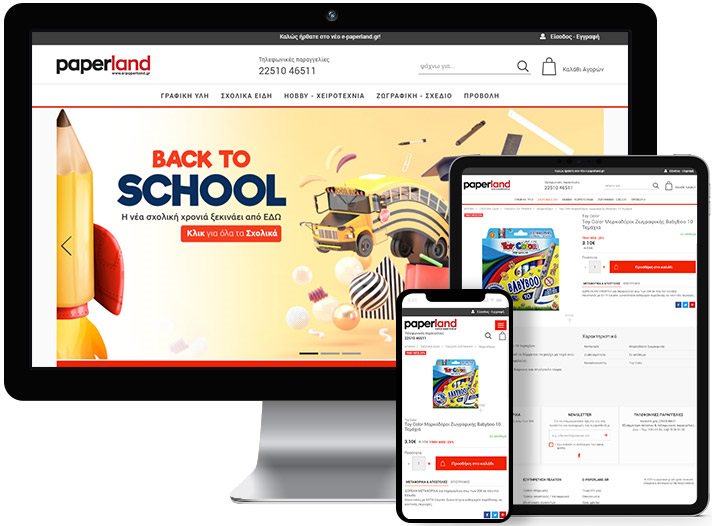 visit
NM Store Lite
NM Product
Microsoft products
services
---
Description
A large and specialized line of products since 2003, from the largest variety of stationery, office equipment, school supplies, painting and drawing items!
The e-Paperland.gr stationery store entered eCommerce!
For the new Project, in the creation of its new online store, it trusted the NM STORE Lite platform, with the aim of immediate service, easy navigation, speed and the correct display on the internet!
Go to www.e-paperland.gr and experience a friendly and creative environment, designed by people with a vision, loving what they do every day!