Gomega.gr
A family business that trusted the netmechanics platform NM Car Rental to upgrade the services that provides to its customers.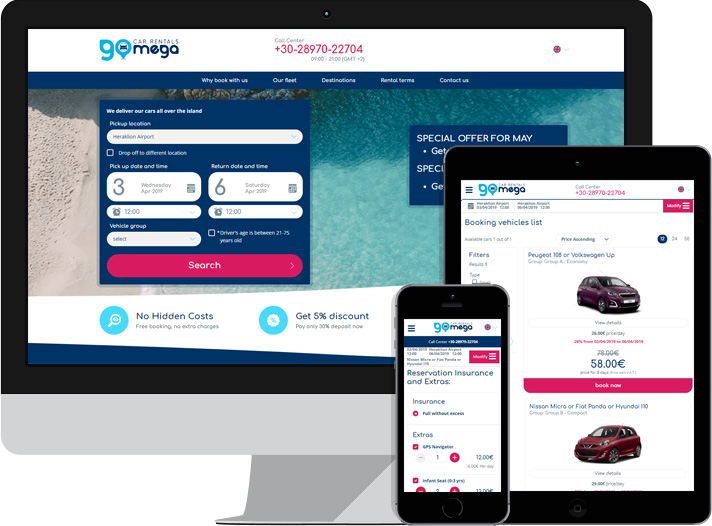 visit
NM Car Rental Advanced
NM Product
services
Client-side coding
Consulting Services
Hosting
Mobile first design
Server-side coding
---
Description
GoMega company, as a family business, believe that the safety of its customers is of utmost importance. With fifteen years of experience in car sales, it expands its endeavor and provides reliable cars to hire which will not let you down. Its fleet consists of the latest models on the market. In this way, it aims to satisfy its customers' needs for safety around any part of the island.