Venerisauto.gr
Netmechanics undertook to create the new online presence of one of the largest car dealership in Crete!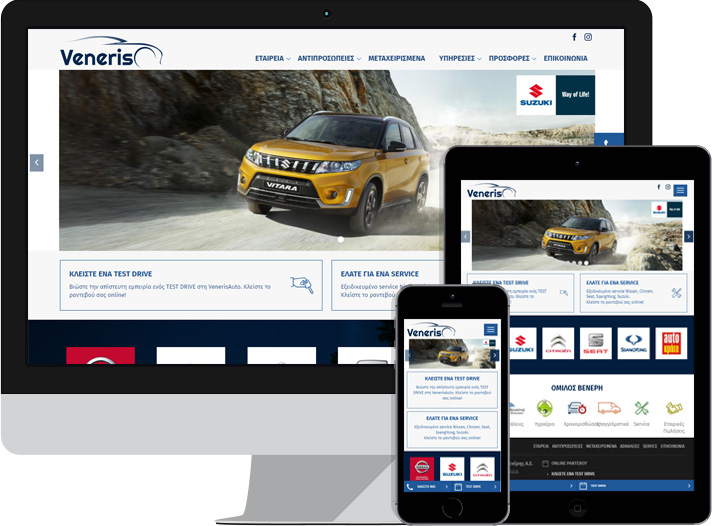 visit
Attribute1135
NM Product
Microsoft products
Microsoft Exchange Server
Windows Azure Content Delivery Network (CDN)
services
Client-side coding
Consulting Services
Enterpise solutions
Hosting
Mobile first design
Server-side coding
---
Description
Emm. Veneris SA, which has been serving throughout Crete through its representations since 1995, wanted to create its website of the company in order to give to the interested users the necessary information for all the services provided. From our side, Netmechanics, delivered the project adapted to the needs of people who are interested in learning or being served by services of Emm. Veneris SA. always based on the speed of information dissemination, direct communication and service.