p-r.gr (Πιτσουλάκης - Ρομπογιαννάκης)
Pitsoulakis – Robogiannakis
I choose Pitsoulakis – Robogiannakis because it is a pure Cretan company with award-winning service techniques, modern showrooms & excellent skilled manpower.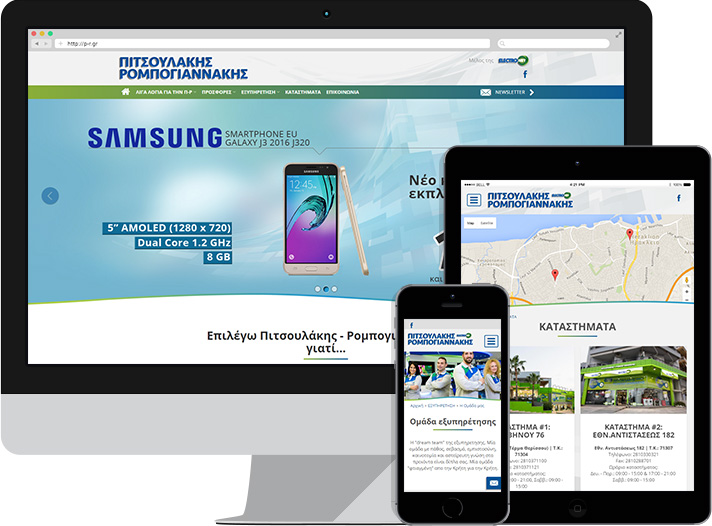 visit
Attribute1135
NM Product
services
Client-side coding
Hosting
Mobile first design
Server-side coding
---
Description
Pitsoulakis Robogiannakis was founded in 1982 and is the largest retailer of electrical and electronic devices in Crete & the first force in the Electronet branch network throughout Greece.
It has managed to enter the heart of the Cretan consumer not only for its low prices but mainly for its personal service and friendly environment.
Thus it has created a unique relationship of trust with customers, which remains unchanged over time.
With 2 more state-of-the-art stores, Pitsoulakis Robogiannakis SA continues to chart its dynamic course in the Cretan market.