Morfikepansi.edu.gr
The organization that progress because people like you choose us
In 1992 with a heavy sense of responsibility and love for young people and their education, we founded the college ΚΕPΑΝSI, in 2007 the IEK MORFI while in 2013 was founded the Center for Lifelong Learning 2 MORFI for employees' lifelong education and training.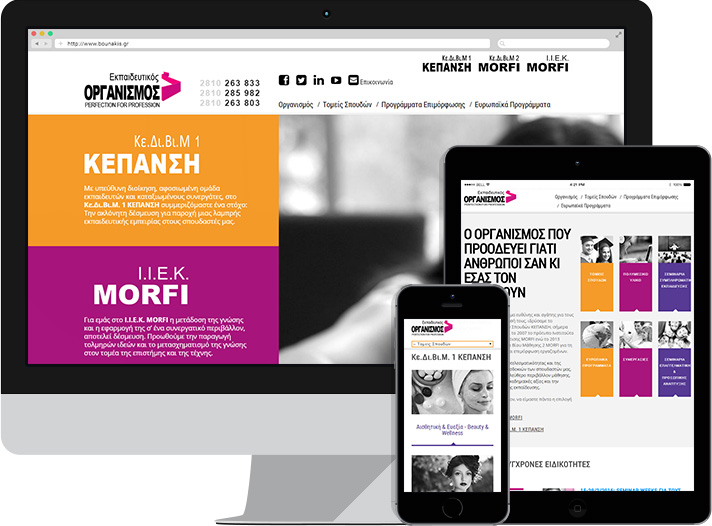 visit
Attribute1135
NM Product
services
Hosting
Mobile first design
---
Description
Our goal for the future is to always be your choice!
With the agony for effectiveness and satisfaction of our students' expectations, we organize a liberal learning environment, framed by the academic values and excellence in education.