Αutokriti.com
Reliable used passenger and truck vehicles!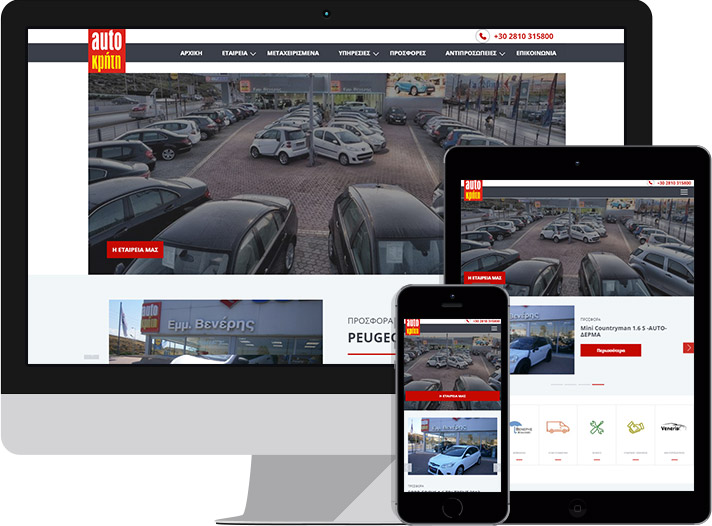 Attribute1135
NM Product
Microsoft products
services
---
Description
AutoKriti, a member of the group of companies Emm. Veneris SA, was founded in February 2007 with the object of trading used cars in Heraklion, Crete.
At autokriti.com you will find selected reliable used passenger and truck vehicles. In the online store you can easily see cars that interest you and compare their features.
The company offers a wide range of cars in the best quality and at the most affordable prices on the market, thus satisfying the needs and expectations of its customers. All cars have a guarantee of good operation and service guide.