TradeUp.gr
The first step and the first choice of every professional!
A rapidly expanding company that operates in Greece as well as abroad, with the aim of importing, trading & distributing espresso, paper goods, detergents and packaging items.
www.tradeup.gr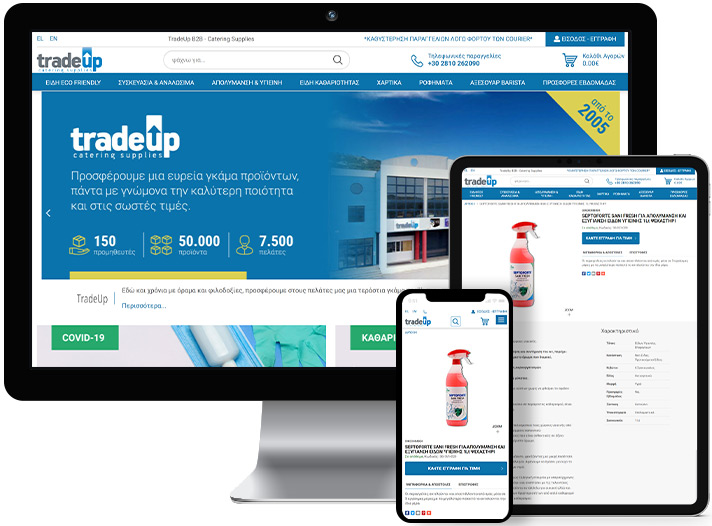 visit
NM Store Advanced
NM Product
Microsoft products
services
EPR interconnection
Hosting
---
Description
TRADE UP A.E Catering Supplies started in 2005 with a vision to provide its customers a wide range of products, always aiming at the best quality and the right prices.
Through the years, the company is proudly known to be the best in its field in the market and can respond to your every expectation dynamically and competitively.
Trade Up addresses:
Wholesalers
Resellers
Online stores (e-Shops)
Retail Stores
Retail Customers
Hotels
Restaurants
Coffee shops
Take away
Steakhouses
Catering items - HORECA
Aiming at the continuous development and better distribution of their products, their new, modern and high performance e-Shop was created with the NM STORE Advanced!
This project is fully and bi-directionally connected with ERP SOFT1 making the management of the product catalog, warehouse and orders even easier.
Browse easily and quickly on the new www.tradeup.gr