Nuki.gr
Nuki.gr
Nuki is the smartest lock that came to Greece! In eshop nuki.gr you will find the first smart lock with Bluetooth that has permanent Internet access.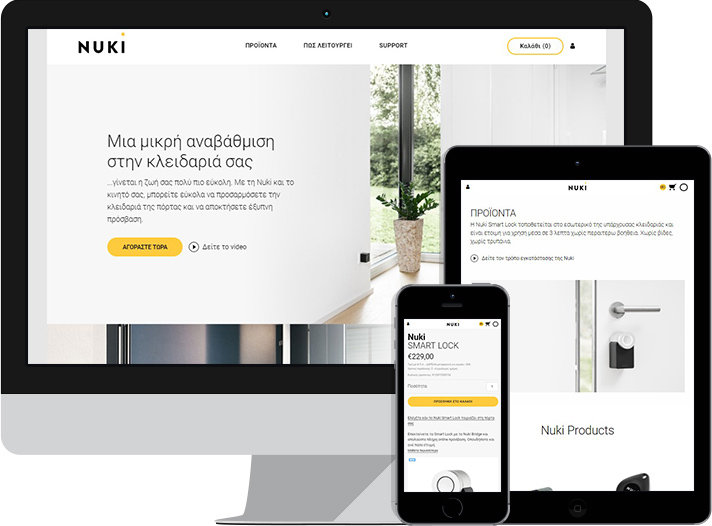 visit
NM Store Advanced
NM Product
Microsoft products
Windows Azure
Windows Azure Content Delivery Network (CDN)
Windows Azure SQL Database + DataSync Service (PaaS)
Windows Azure Virtual Machines
services
Client-side coding
Consulting Services
Enterpise solutions
Hosting
Mobile first design
Server-side coding
---
Description
The goal of Nuki.gr is to offer the new smart lock to the Greek market and make your life easier. Lock and unlock your door with just one touch! Safety, comfort and flexibility are just some of the advantages that only the nuki lock can offer you.
Results
Following the best study practices and interactivity design of eshop, we aim to offer the best user experience (UX: User Experience) of an effective and efficient e-shop.