Genitsaridis.com
Trade in boats and shipping
Genitsaridis.com is a modern online store that covers even the most demanding lovers of marine activities!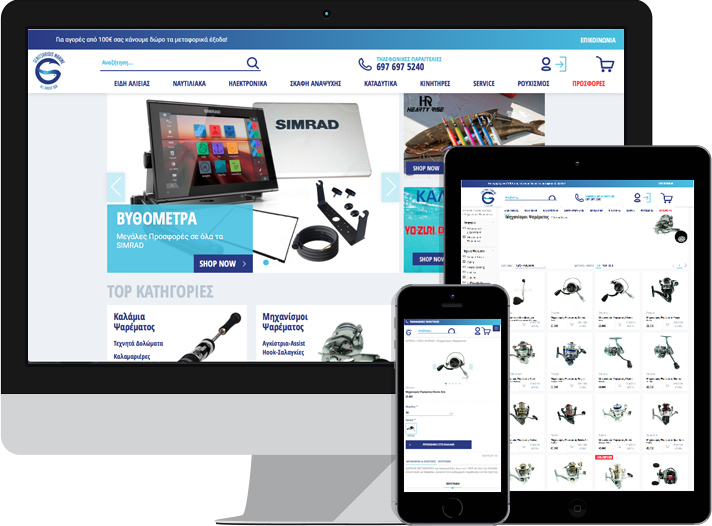 visit
NM Store Advanced
NM Product
Microsoft products
Microsoft Exchange Server
Windows Azure
Windows Azure Content Delivery Network (CDN)
Windows Azure SQL Database + DataSync Service (PaaS)
Windows Azure Virtual Machines
services
Client-side coding
Consulting Services
Enterpise solutions
Hosting
Mobile first design
Server-side coding
---
Description
Genitsaridis.com is a company that has been active since 1985 in Heraklion, Crete, offering a complete package of services, merchandise and equipment for all marine activities, ranging from the most simple to the most specialized equipment. Specifically, the company's activities are related to professional and amateur fishing as well as to sea tourism. Accessories and spare parts for boats, engine spare parts, trade and sale of boats (inflatable and polyester) and Jet Ski, as well as diving gear are just some of the products that one can find available. In addition to the merchandise, the company is next to its customers aftersales with the maintenance and repair of boats and Jet Ski at the authorized Yamaha Tohatsu Mercury Service in the Port of Heraklion. Always available to talk and serve for any queries, the team of genitsaridis.com team offers maximum reliability and makes the company the first choice in its customer preferences.
Based on the evolution and the competitive environment and the modern trends, we created a renewed modern online store that would reinvigorate the dynamics of the business. Genitsaridis.com has been upgraded with the unique navigation and shopping experience even for the most demanding lover of marine activities. With a modern design - responsive to all mobile devices and a smart shopping cart, genitsaridis.com is a modern online store that promotes the company's products in order to serve its customers and increase its sales.