Ypodimata.gr
Shoe shop
At ypodimata.gr you can find a great variety of shoes from the most famous brands.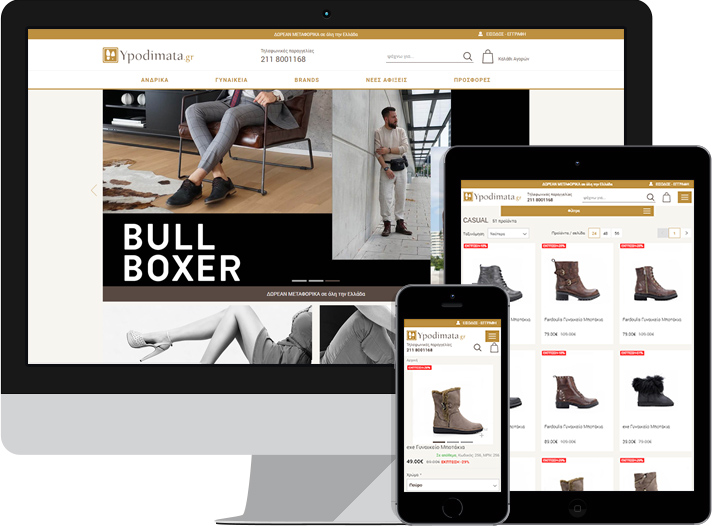 visit
NM Store Lite
NM Product
Microsoft products
Microsoft Exchange Server
Windows Azure
Windows Azure Content Delivery Network (CDN)
Windows Azure SQL Database + DataSync Service (PaaS)
Windows Azure Virtual Machines
services
Client-side coding
Consulting Services
Enterpise solutions
EPR interconnection
Hosting
Mobile first design
Server-side coding
---
Description
IM Sopasis is based in Heraklion, Crete and has been active in the field of footwear and leather goods since 2001.
Having already had two physical stores in the city of Heraklion, the company, following the requirements of the market, created e-shop ypodimata.gr in order to promote its products beyond geographic restrictions. In the store you will find the collection of the most popular brands such as Sante, Bull Boxer, Bugatti.