Textbook.gr
Unparalleled Imagination and Creativity!
Whatever you need from stationery, hobby items, books, gadgets, but also various other products that cover your daily needs, you can find it HERE!
www.textbook.gr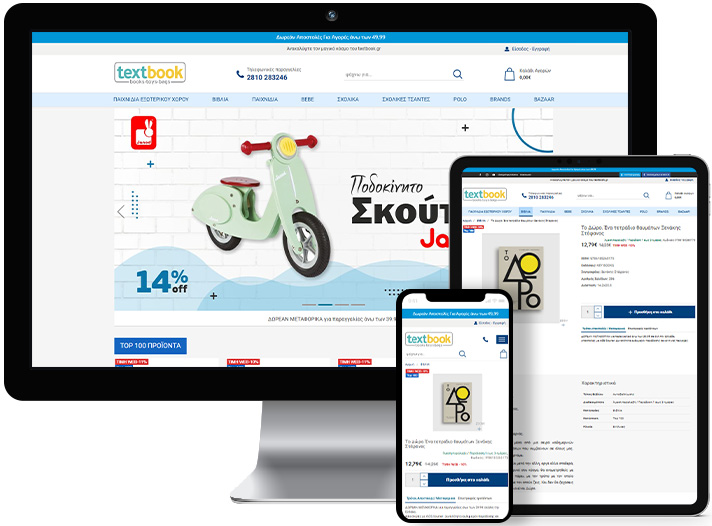 visit
NM Store Lite
NM Product
Microsoft products
Microsoft 365
Windows Azure Content Delivery Network (CDN)
services
EPR interconnection
Hosting
---
Description
The history of the "Avraam" bookstores begins in 1928 in Moires Messaras. Since June 2015, a second store has been operating in Heraklion, Crete.
They have modern and warm spaces with a wide range of products from:
Stationery (specialist and non-specialist),
Technology and education that meet the needs of even the most demanding visitors.
93 years after the start of their business activity and following the contemporary requirements of commerce and the needs of their customers, their first online store textbook.gr was created with the trustworthy NM STORE Lite platform !