Superkid.gr
It's Super Kidilicious!
At Superkid.gr everyone, whether young or old, wear... their cape and find their secret Super power.
A super space with absolute respect for the mother and child. Here you will find everything you need for a comfortable, smart, quality and fun everyday life.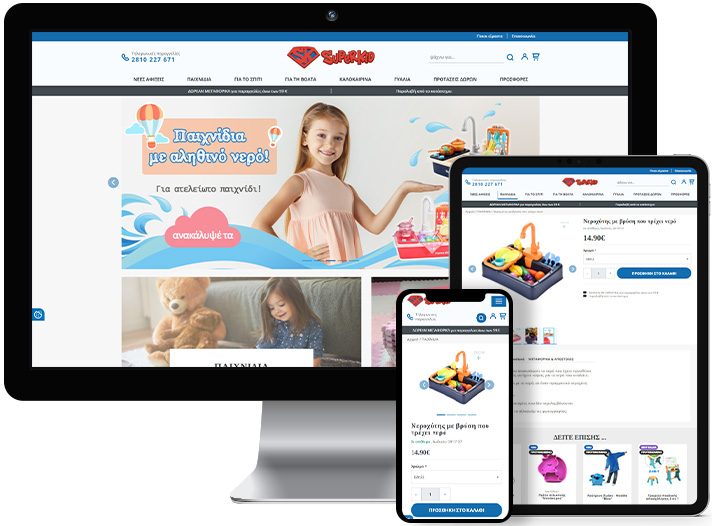 visit
NM Store Lite
NM Product
Microsoft products
services
---
Description
Superkid.gr was created wih the Super powers of two young mothers and their love for children and motherhood.
Their primary goal?
For you to cherish every moment with your child! They make sure there's always "smart", quality, practical and fun products to enjoy.
That is, products that make your everyday life easy and comfortable, so that you can enjoy your favorite moments to the fullest and without worries.
To achieve that, they unite forces with Netmechanics and take on the eCommerce world by storm!
Superkid.gr chose the platforms NM STORE and NM STORE Lite, to facilitate a comfortable routine for every mother and a fun one for every child!
Because as every mother says...
"The moments we spend with our children... are never wasted!"