Postreto.gr
All sorts of artistic creations take shape here.

Postreto.gr embellishes your your daily life with your favorite artists and preserves your most important moments indelible in time.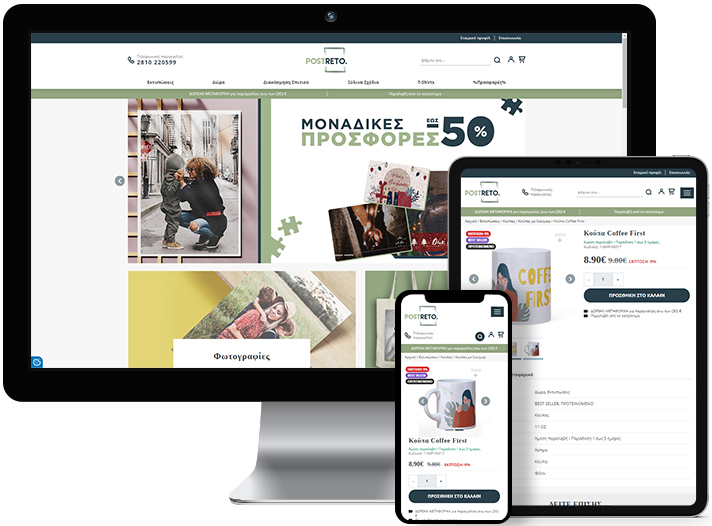 visit
NM Store Lite
NM Product
Microsoft products
services
---
Description
How can the art of photography and painting be integrated into the digital age?

The answer othis crucial question is Postreto.gr.
A way to let imagination, creativity and aesthetics bleed into our daily lives.

Photos, well-known canvases from beloved artists and even your own stories become the most special gifts here.

With Postreto.gr classic art meets eCommerce through Netmechanics. The elegant design of NM STORE Lite, allows you to take a virtual tour of an Online Art Gallery or take on the role of an artist and create your own original art.

Art takes its digital form and dances in the rhythm of a new, modern era!