Pitsikakis.com
Handmade jewellery
Fresh creations that surprise without being sophisticated and constructions that surprise without being eccentric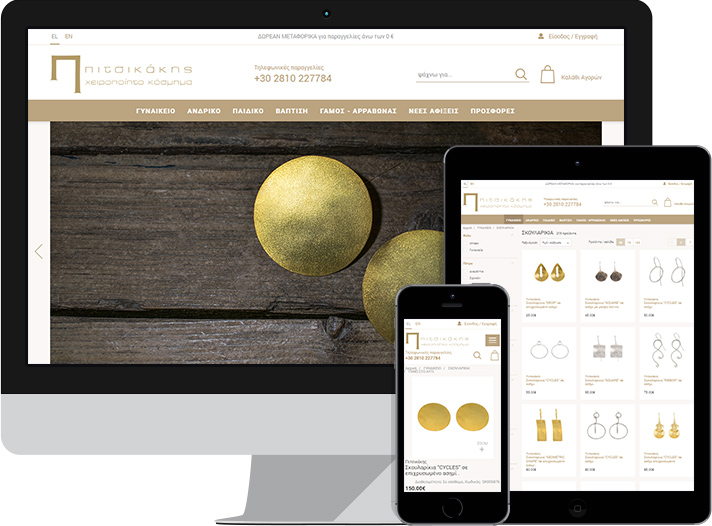 visit
NM Store Lite
NM Product
Microsoft products
Microsoft Exchange Server
Windows Azure
Windows Azure Content Delivery Network (CDN)
Windows Azure SQL Database + DataSync Service (PaaS)
services
Client-side coding
Consulting Services
Enterpise solutions
Hosting
Mobile first design
Server-side coding
---
Description
Starting in 1996, the concept of handmade finds its true dimension.
The love in discreet luxury and respect for every personality and not the mimicry, make each piece unique, highlighting the positive differentiation of the personality of each client.
With a wide variety of diamond rings, wedding rings, jewelery sets for engagement and wedding, as well as special crosses for engagement and baptism that their uniqueness remains unchanged over time.