Papagalino.gr
Comfort, fashion and excellent quality for the most pleasant world of every child!
Papagalino.gr grows with children, offering unique shoe designs and accessories at the most affordable prices, covering every different need of every child!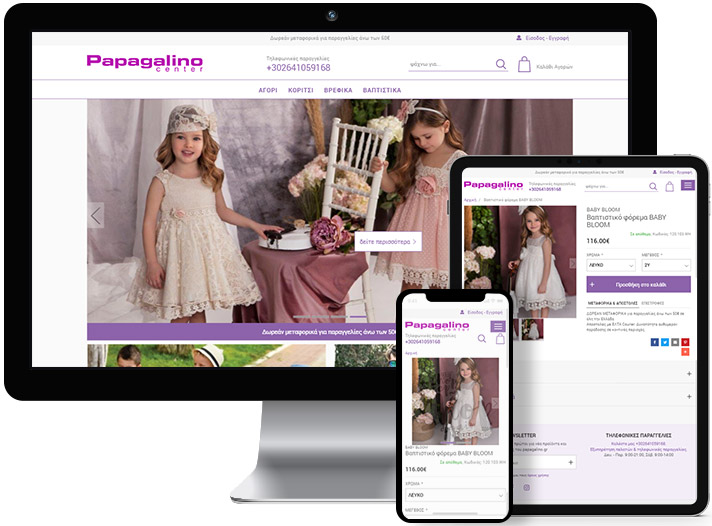 visit
NM Store Lite
NM Product
Microsoft products
services
---
Description
Papagalino company has been active in children's fashion for years, offering everything for the child, based on the high quality of shoes at the best market prices!
It offers a huge variety of children's clothes for boys and girls, baby and christening clothes.
Having a strong passion for fashion and loyalty to its customers, it was created:
The new, modern and easy to use eShop www.papagalino.gr, with the reliability of the NM STORE Lite platform!
It is next to each parent, so that each one individually has the opportunity to make his favorite purchases in whatever he needs and from wherever it is easily and quickly.
This project is fully integrated and bidirectional with the ERP Q-Zone making it even easier to manage the product catalogue, warehouse and orders.
The new online store www.papagalino.gr, promises a use that stands aout, a friendly environment for α perfect customer experience.