Paixnidospito.gr
A playful world opens up in front of you!
Paixnidospito.gr is exactly what its name describes! A "house" full of all kinds of children's toys!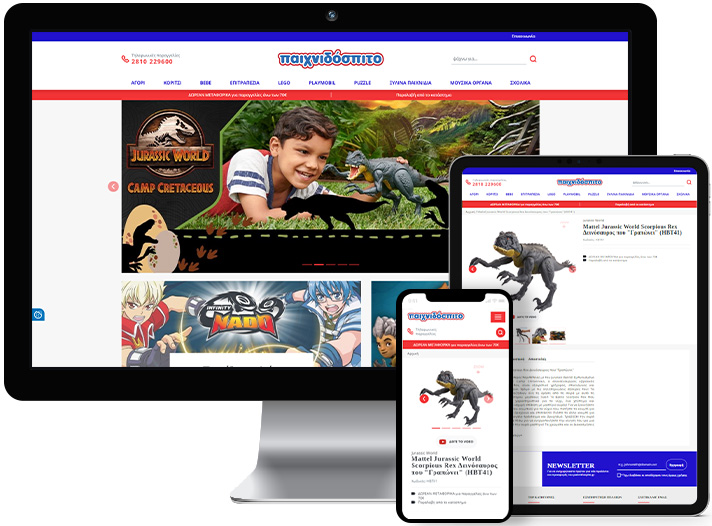 visit
NM Store Lite
NM Product
Microsoft products
services
---
Description
Paixnidospito.gr was inspired by the childhood innocence and the inexhaustible desire to remain young forever! That's why they chose to offer a wide variety of the most interactive, entertaining and educational games, with one goal: the maximum amount of fun for our little friends!
They specialize in trading games such as:
Wooden toys
Children's musical instruments
School supplies
Board games
Puzzles
This fun and playful space that has been offering the best quality games to our dear friends since 2012, has decided to revamp its online presence with the help of Netmechanics!
Now, a "children-only" e-space has been created! Through the modern NM STORE platform, all our Lilliputian friends can easily and quickly find their favorite games!
The most welcoming Paixnidospito, can't wait to meet you!