Kingminosmusicstorage.com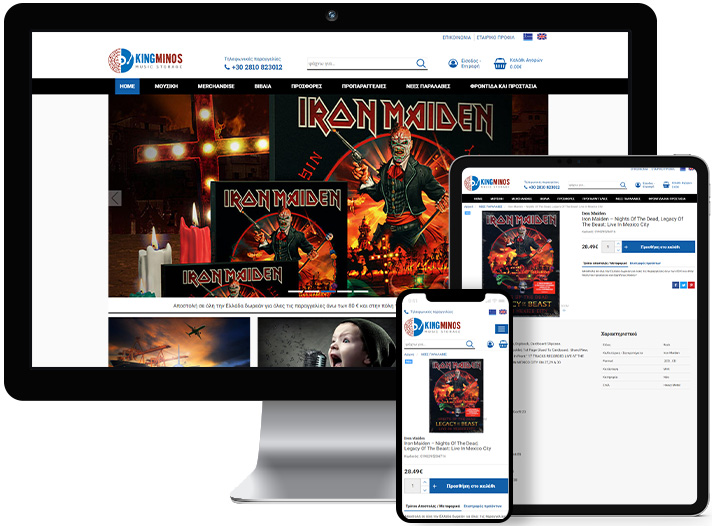 visit
NM Store Lite
Description
King Minos Music Storage is active in the trade of:
CDs, DVDs
Vinyl & cassettes for all types of music
Quality clothing, books and other items
Their biggest love and expertise: Rock, Hard Rock & Heavy Metal. Here you will find hand-picked Greek music from the Folk and Rock scene. You will also discover the magical world of their beloved Crete and traditional Greek Music.
Their incredible progress and success make them stand out! They entered the eCommerce scene by designing their e-Shop with the NM STORE Lite platform, a Netmechanics guarantee!
Enter the exciting world of music ➛ www.kingminosmusicstorage.com