Emporiokakepaki.gr
One of the most renowned companies in the field of general trade in Crete!
A space characterized by the rich variety it has, providing everything for home and business!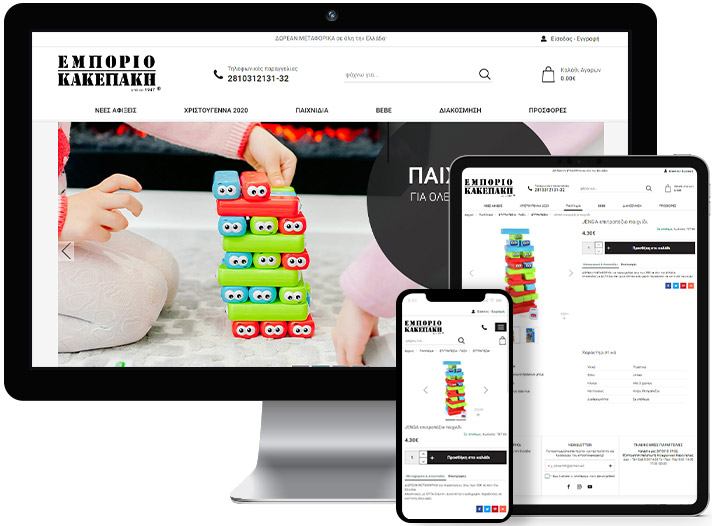 visit
NM Store Lite
NM Product
Microsoft products
services
---
Description
Kakepakis company offers a rich variety on products in categories like stationary, linen, toys, care items and seasonal items, which are constantly upgraded and renewed, aiming at the best service of their partners and customers through wholesale and retail respectively.

They continue their dynamic presence in eCommerce!

Aiming for the easiest and most immediate service of the distribution of their products, their online store (e-Shop) was successfully completed with the reliability of the Nm Store Lite platform!

They always want to provide their services in the best possible way from wherever their customers or partners are, always with consistency and reliability.

Go to www.emporiokakepaki.gr and browse their new, exciting website.