e-Serviceland.gr
Everything you need for your mechanical, electrical & hydraulic equipment can be found at e-Serviceland.gr
Reliable products, quality & services with the best specifications!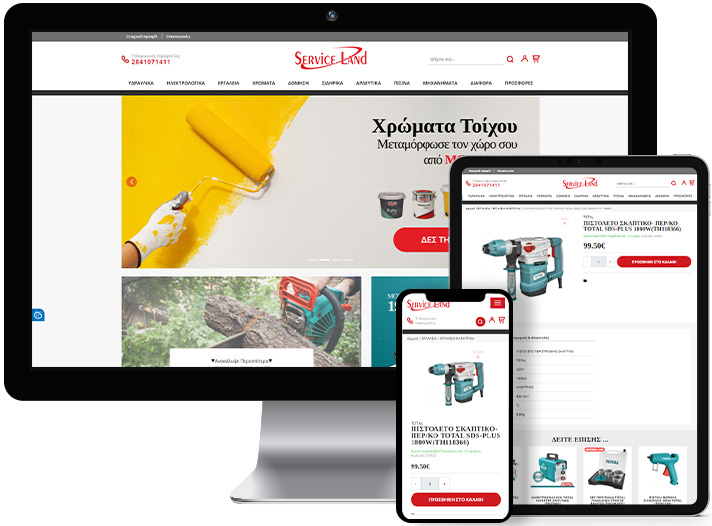 visit
NM Store Lite
NM Product
Microsoft products
services
EPR interconnection
Hosting
---
Description
e-Serviceland.gr started operating as a construction company in 2003.
However, the willingness to grow quickly brought them to the paths of trade. Today, you can find a wide variety of construction equipment based products.
Their primary concern is the needs of the consumer, which is why they made the decision to enter the e-commerce industry, creating their new online store (e-Shop) in collaboration with Netmechanics.
Thus, through a wide variety of options, they arrived at the 100% mobile friendly platform, NM STORE. Now, everyone has access to the wide variety of services offered by Service Land.