e-detorakis.gr
A space characterized by quality and variety at the most affordable prices on the market!
It offers everything for the home and the professional, from types of packaging and catering equipment, representing the biggest Brands in the field!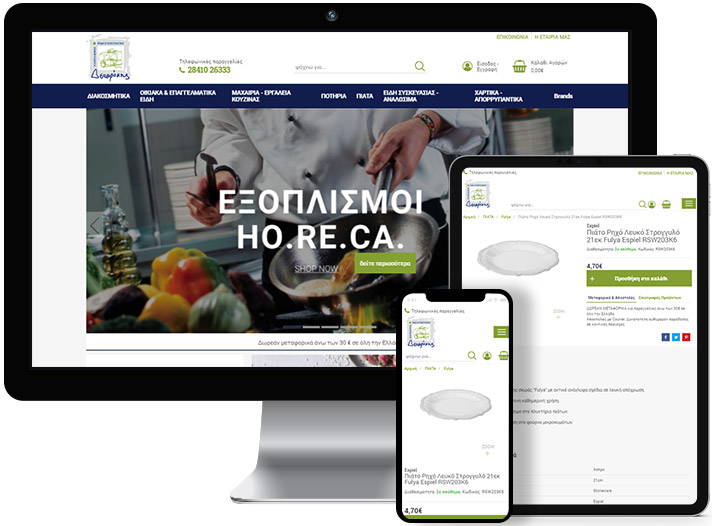 visit
NM Store Lite
NM Product
Microsoft products
Windows Azure Content Delivery Network (CDN)
services
---
Description
For over 25 years the family company Packaging Items - Catering Equipment "Detorakis" serves with the same passion! A dedicated team that is constantly growing and evolving!
Their goal
To be able to satisfy every need that arises from the housewife, the student, the amateur chef, but also up to the most demanding professional, since their collection has countless products for professional and home use!
With the constant information and always following the latest trends, they continue dynamically in the world of eCommerce! They trusted the NM STORE Lite platform and the new and modern online store www.e-detorakis.gr. was designed.
The appropriate configuration of their new online store offers maximum comfort and fast browsing, for a unique experience that can be had by every customer who is looking for the ideal product for him or his business!