Comfi.gr
Anatomic footwear and a wide variety of health products. With absolute respect for the customers' priorities and demands, they continue to "write" their own history in the field of footwear.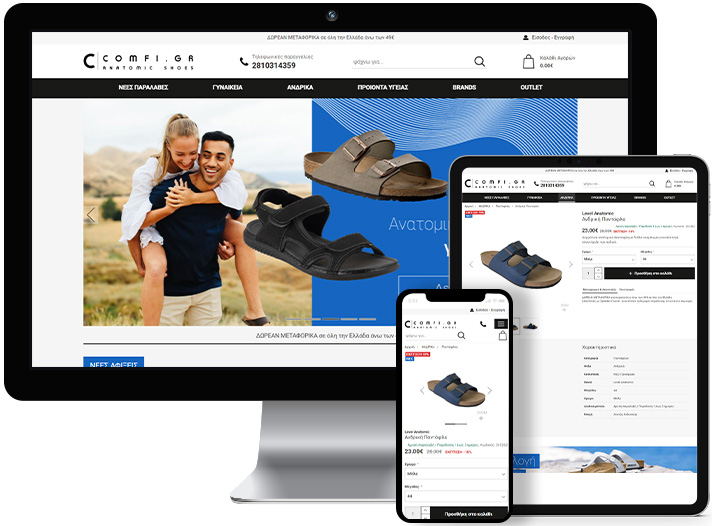 visit
NM Store Lite
NM Product
Microsoft products
services
---
Description
For 3 decades they continue to offer high quality anatomical footwear products, providing excellent footing through a wide range of styles.
After winning the highest position in the field of retail trade, they wanted to offer the best service to their customers through their digital presence as well.
Thus, they started their e-Commerce journey with Netmechanics and the modern and reliable platform NM STORE Lite.
Today, their fast and 100% mobile friendly online store (e-Shop) is able to serve even their most demanding customers.