Afoigiannakaki.gr
The company AFOI GIANNAKAKI SA, following the modern developments of the globalized market, focuses on the provision of complete solutions - proposals!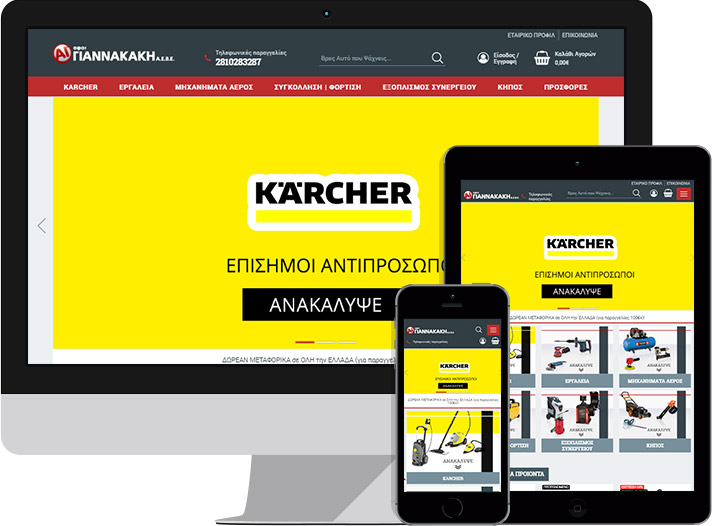 visit
NM Store Lite
NM Product
Microsoft products
services
Consulting Services
Hosting
---
Description
The company AFOI GIANNAKAKI SA was founded in 1981 in Heraklion, Crete.
It is mainly active in the import, sale and marketing of tools, machinery, as well as cleaning systems. Some of the brands it has are: KARCHER, BOSCH, MAKITA, DREMEL, STANLEY.
Today, after 35 years of continuous growth, the company in collaboration with Netmechanics created afoigiannakaki.gr with the aim of offering modern solutions to its customers.