Aerakis.net
Cretan music "comes alive" here.
Aerakis.net, the largest and most timeless "Cretan Music Workshop", upholds the local traditions and showcases Cretan music around the world!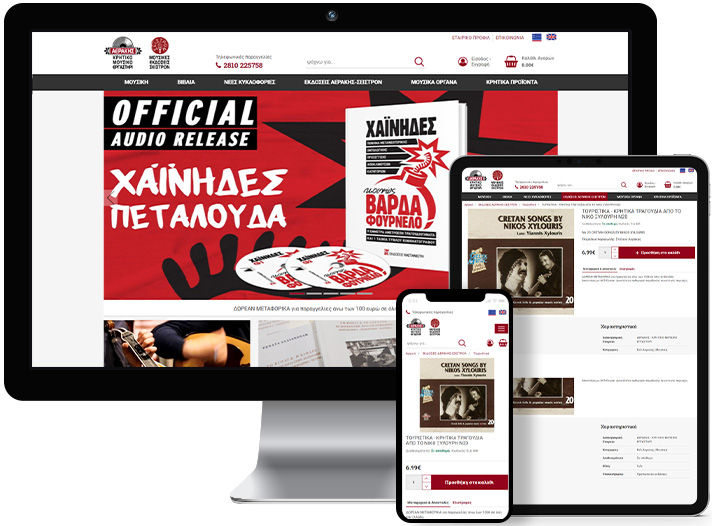 visit
NM Store Lite
NM Product
Microsoft products
services
---
Description
The company was born from the need to seal the quality and innovation of the entire music business.
It is active in the trade of:
CDs, DVDs
Vinyl & books
Musical instruments and other types of Cretan tradition
Focusing mainly on the Cretan music industry, the purpose of the company is to support and give voice to as many new productions and artists as it can.
However, their love of music is not only limited to the local scene. In this music workshop you will find countless collections of all musical genres!
Since 1974, the trust of their customers from all over the world has been the driving force for their evergrowing progress.
Thus, they decided to enter the e-Commerce world so that users from all over the world can discover new musical paths.
Nowadays, the love for music has no borders! The modern online platform NM STORE Lite was selected in collaboration with Netmechanics and allows all users to be guided through the Greek music scenes through a modernized design!