Cosmopoliscretesuites.com
Cosmopolis Crete Suites luxury for all
Our philosophy is built on the Urban Living Concept: a way of living which includes living in a modern environment of of one-bedroom apartments or attics and enjoying the 'quality of living' of a home that all people dream of. Cosmopolis is a "home" away from home!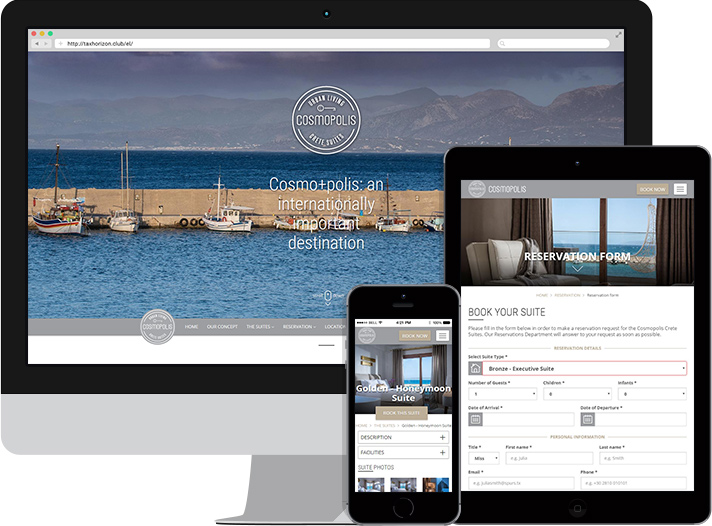 visit
Attribute1145
NM Product
Microsoft products
services
Client-side coding
Mobile first design
---
Description
Located in the heart of the most cosmopolitan resort of Crete, the port of Hersonissos, the Urban living concept is ideal to create the perfect holiday environment for those looking for an alternative luxury and in the same time comfort on their vacation.
The concept of Cosmopolis Crete Suites is unique, fresh and lively. The advantages of urban life & holidays at Cosmopolis Crete Suites are: unique, fresh and lively environment furnished with separate minimal & modern pieces, functional rooms, with optimal use of space and natural lighting, stunning terraces with incredible views of the port and the bay of Malia, restaurants, shops, beaches and a huge variety of other activities nearby. High-tech facilities and amenities for modern travelers, independence and comfort in a "home" away from home.