Tracercarrentals.com
A company that offers tourism services and is constantly seeking substantial upgrades has trusted the nmCar Rental platform for itself and its customers.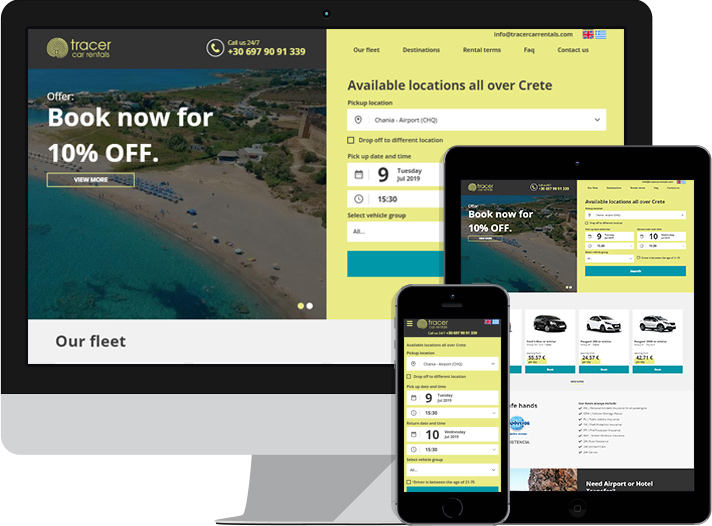 visit
NM Car Rental Advanced
NM Product
Microsoft products
services
Client-side coding
Consulting Services
Hosting
Mobile first design
---
Description
Another nmCar Rental (Advanced) system was delivered to Tracer, a company that has been active in the tourism industry for years, providing similar services.
The company aimed to completely upgrade the electronic presence of the service related to vehicle rental. Thus, Netmechanics was invited to create a Custom online booking system.
The system we delivered offers, among other things:
Reservations 24/7, 365 per year
Automated information and notification procedures for the customer via e-mail. e.g.: confirmation of the reservation, information on the status of the reservation, etc.,
Multilingual content
Unlimited number of cars
Support for multiple payment methods of the order
Automated daily back up, etc.
Request procedure for Transfer