Bluecarrental.gr
Explore Crete safely
With the great advantages of ΝΜ Car Rental, Netmechanics offered the ideal solution for Motorcar S,A. in order to offer the customers a unique and unforgettable experience in the lowest market prices.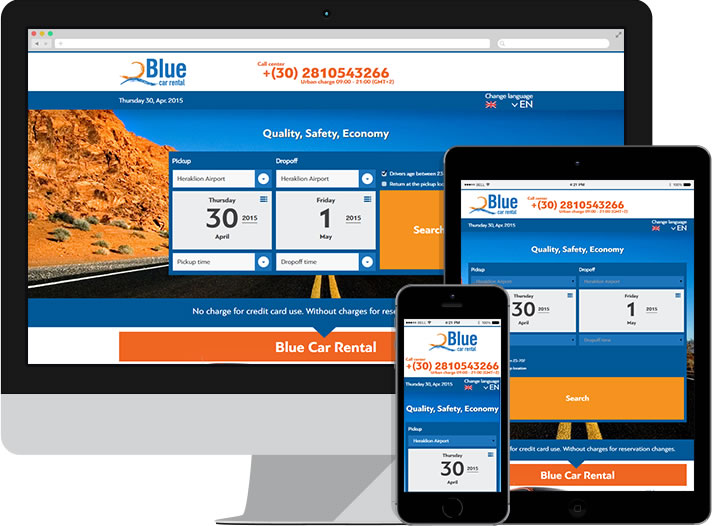 visit
NM Car Rental Advanced
NM Product
services
Client-side coding
Consulting Services
Enterpise solutions
Hosting
Mobile first design
Server-side coding
---
Description
The need
Netmechanics was invited to propose and introduce a reliable solution based on the following demands.
The online reservation system has to send automated messages for the reservations that take place on a daily basis.
Responsive layout system design for desktop, mobile and tablet devices.
Online credit card payments.
---
The solution
Following a previous and successful cooperation with the company, Netmechanics has developed once again using the ΝΜ Car Rental and its experienced staff, a reservation system with the following services:
• 24/7, 365 days car reservations,
• automatique emails to customer e.g.booking validation, cancel, booking status
• multilingual content,
• unlimited vehicles number,
• many payment methods
• automated daily back up etc.
---
The benefits
Via the Netmechanics services, the company has now the ability to:
• receive automated messages for the daily reservations
• set the vehicles availbility for reservation