Alwaysbest.gr
Cars - Scooters - Buggies - Quads - Bicycles
AlwaysBest is a great car rental website that offers a unique car rental experience for Kos island!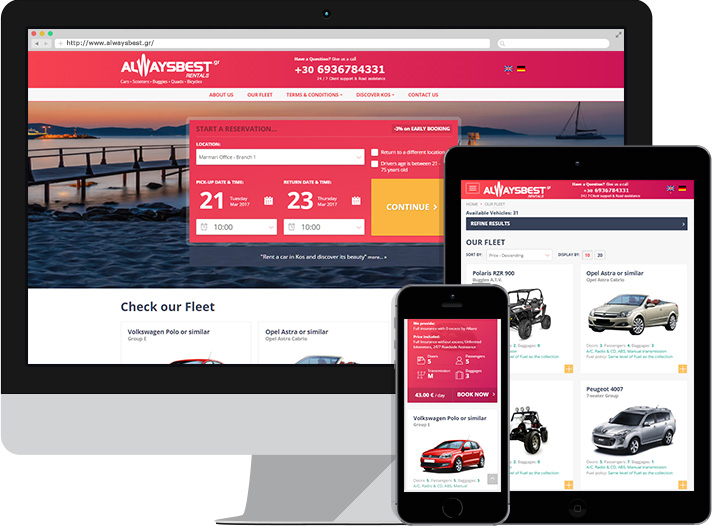 visit
NM Car Rental Advanced
NM Product
services
Client-side coding
Hosting
Mobile first design
Server-side coding
---
Description
AlwaysBest is a family business established in 1993 in Marmari, Kos island, Greece. Since then it has been one of the best rental companies in Kos island. Long experience, quality vehicles, valuable prices are only some of the "why" reasons to book with AlwaysBest. The satisfaction and the reliability are some of the basic elements that make AlwaysBest the best option for the holidays as the company provides vehicles in great condition and excellence service.
In Netmechanics, having such a great "raw material" in our hands, we were asked to design a high-quality website that will offer the user a great and unique navigation and booking experience. Just in a few steps the user can choose and book the vehicle of their choice. The modern design and the user-friendly booking mechanism boost the clients' holiday experience.