Βesthellenic.gr
Car rental is done
Easy, fast and economical!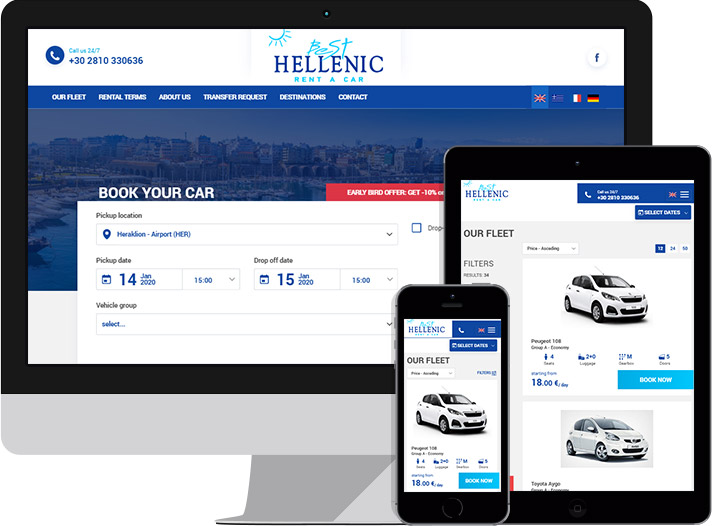 visit
Attribute1133
NM Product
Microsoft products
services
Consulting Services
Design
Hosting
Mobile first design
---
Description
The company is based in Heraklion, Crete and is active in car rental.
Best HELLENIC, for more than 20 years, is known for the quality, safety and unbeatable prices it offers to its customers.
Now, car rental becomes easy and fast with besthellenic.gr. Users choose the language, location of the car, dates and the category of vehicle that meets their needs.
At the same time, they are given the opportunity to choose the payment method, quickly completing the car rental process!
With NM Car Rental, Best HELLENIC can now:
Strengthen their online presence and corporate identity
Enjoy the optimal organization
Manage available vehicles quickly and easily
Increase their sales
Offer even faster service to their customers